Blazer style dress - Elisabetta Franchi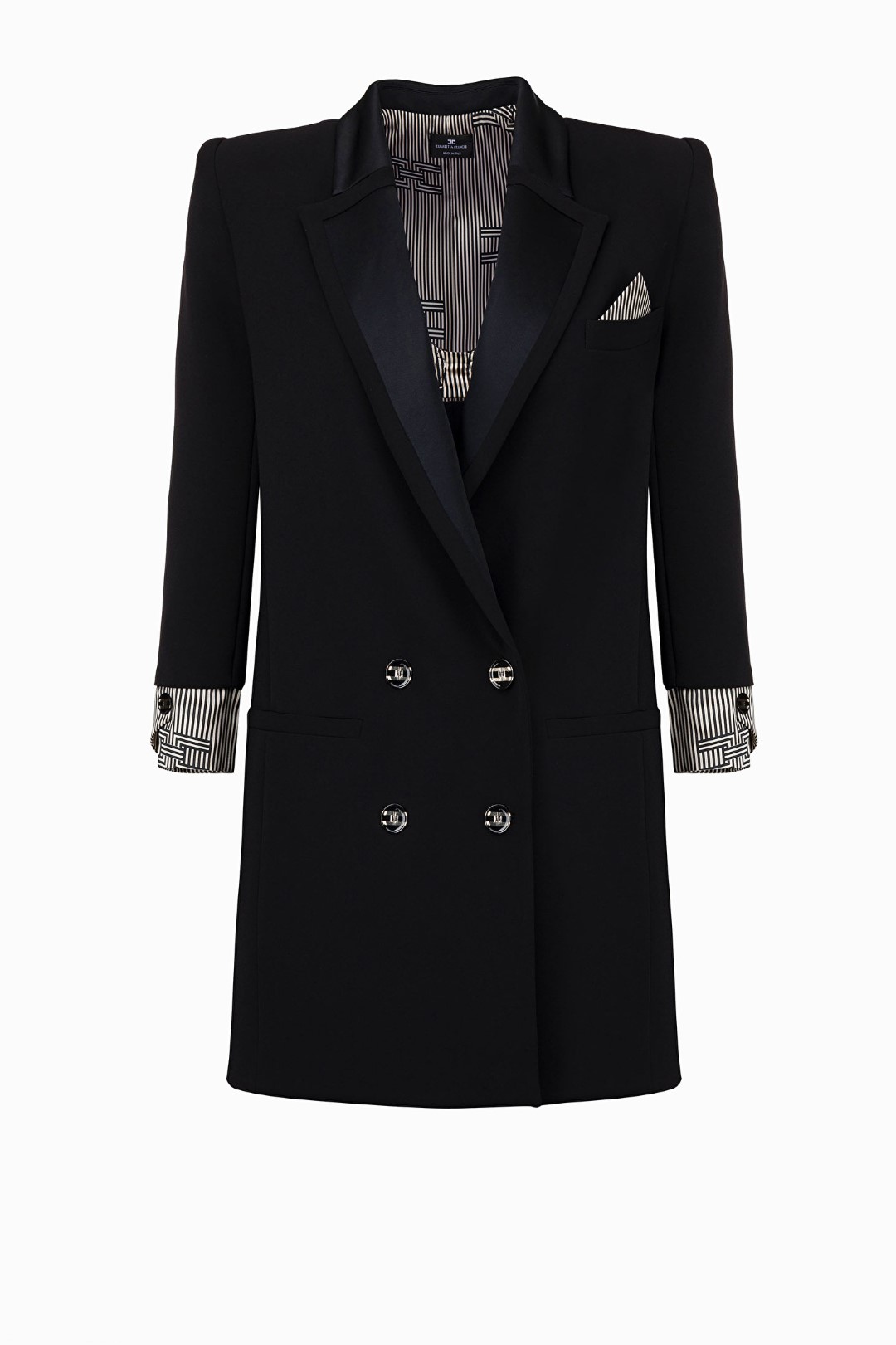 Fantastic Dress in Blazer Style with double-row-cutting.
The Duchess Satin Lapels and the optical print arrange it for a sartorial masterpiece of Elisabetta Franchi.
Made in crêpe fabric with 3/4 length sleeves, short cut, loose fit and small pocket with handkerchief.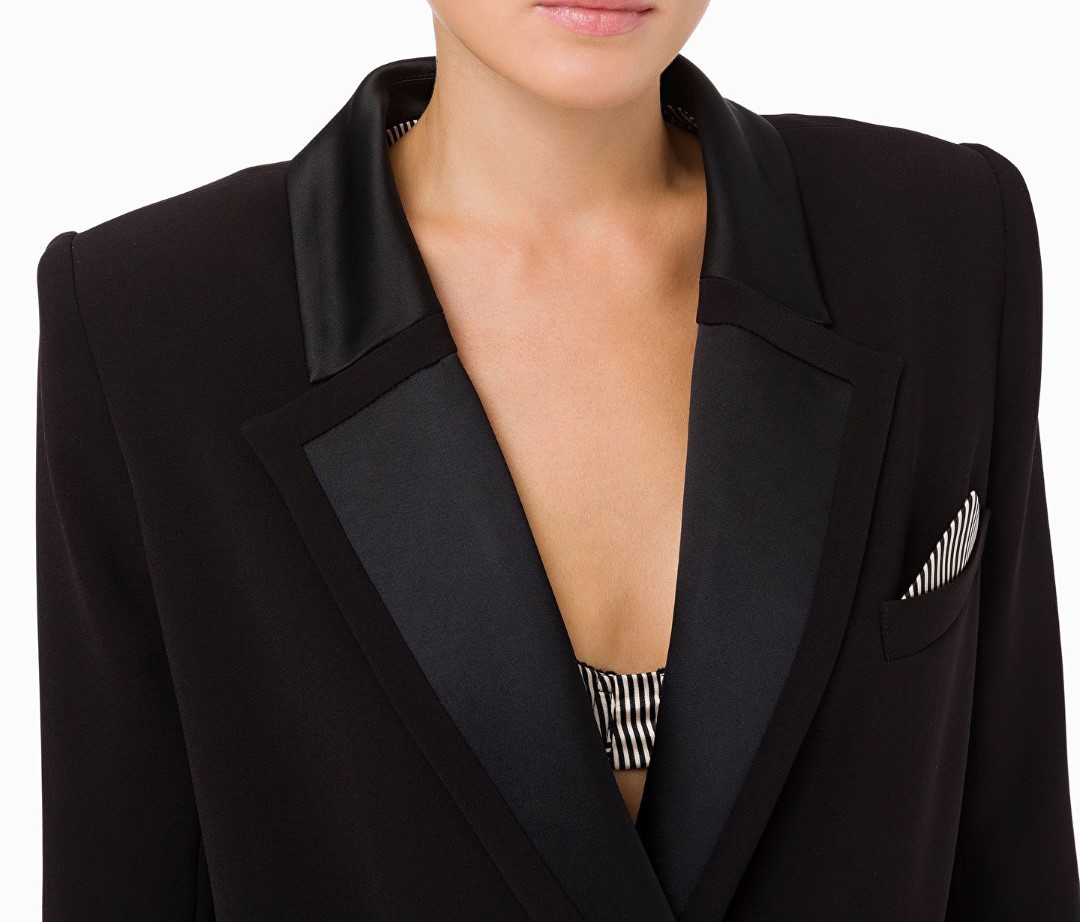 It creates a short silhouette, wear it with low-cut boots or sandals.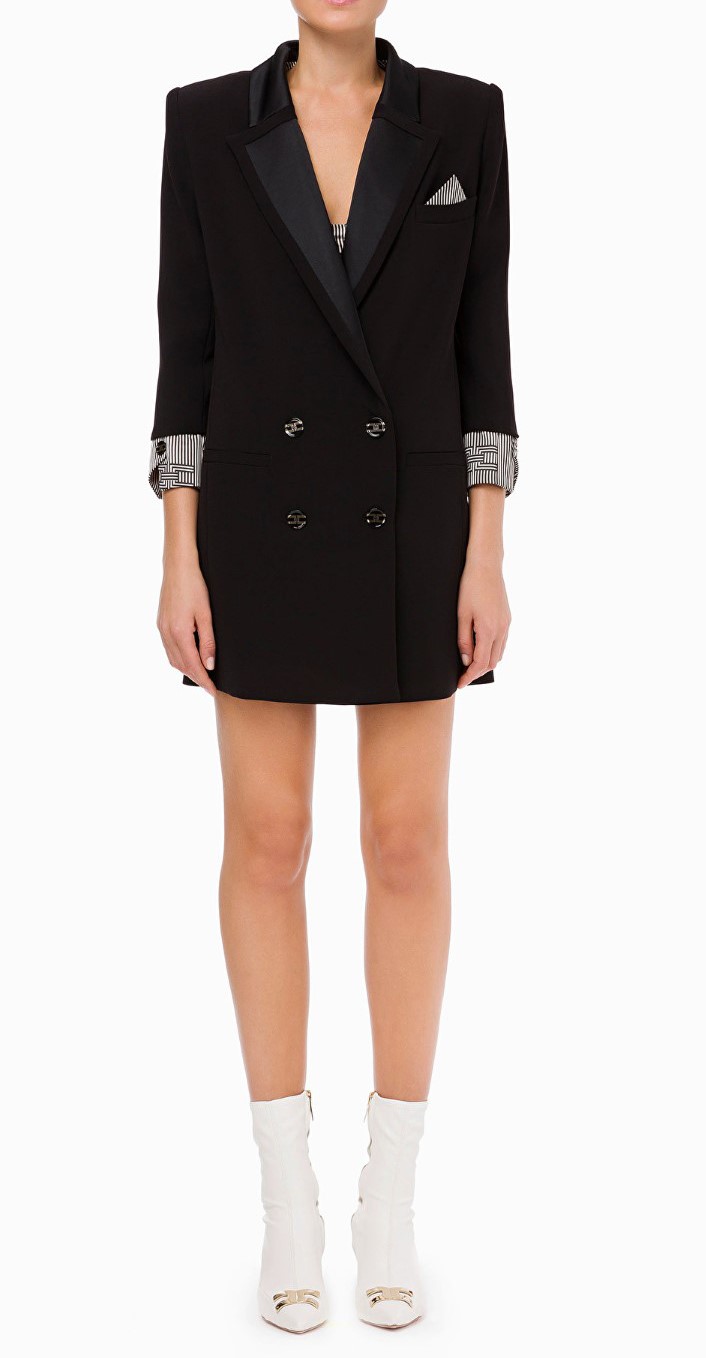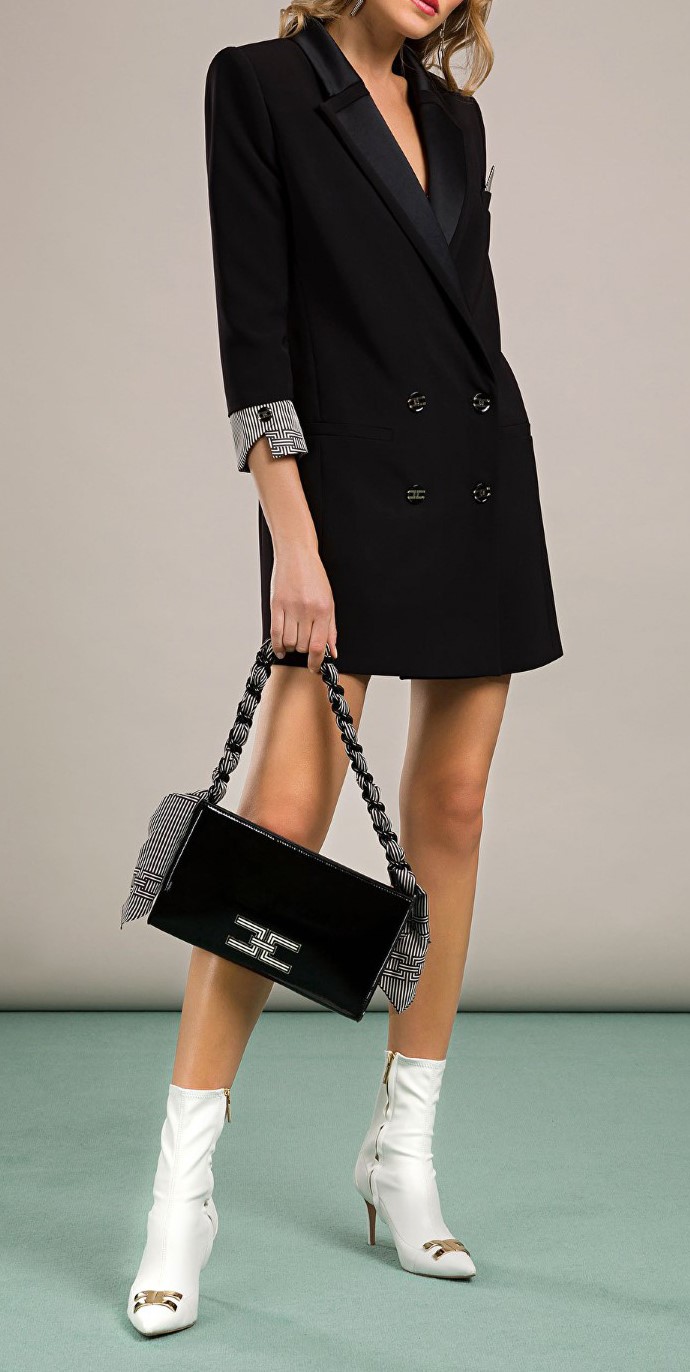 Comments (0)
No comments at this moment