Faux leather skirt - Elisabetta Franchi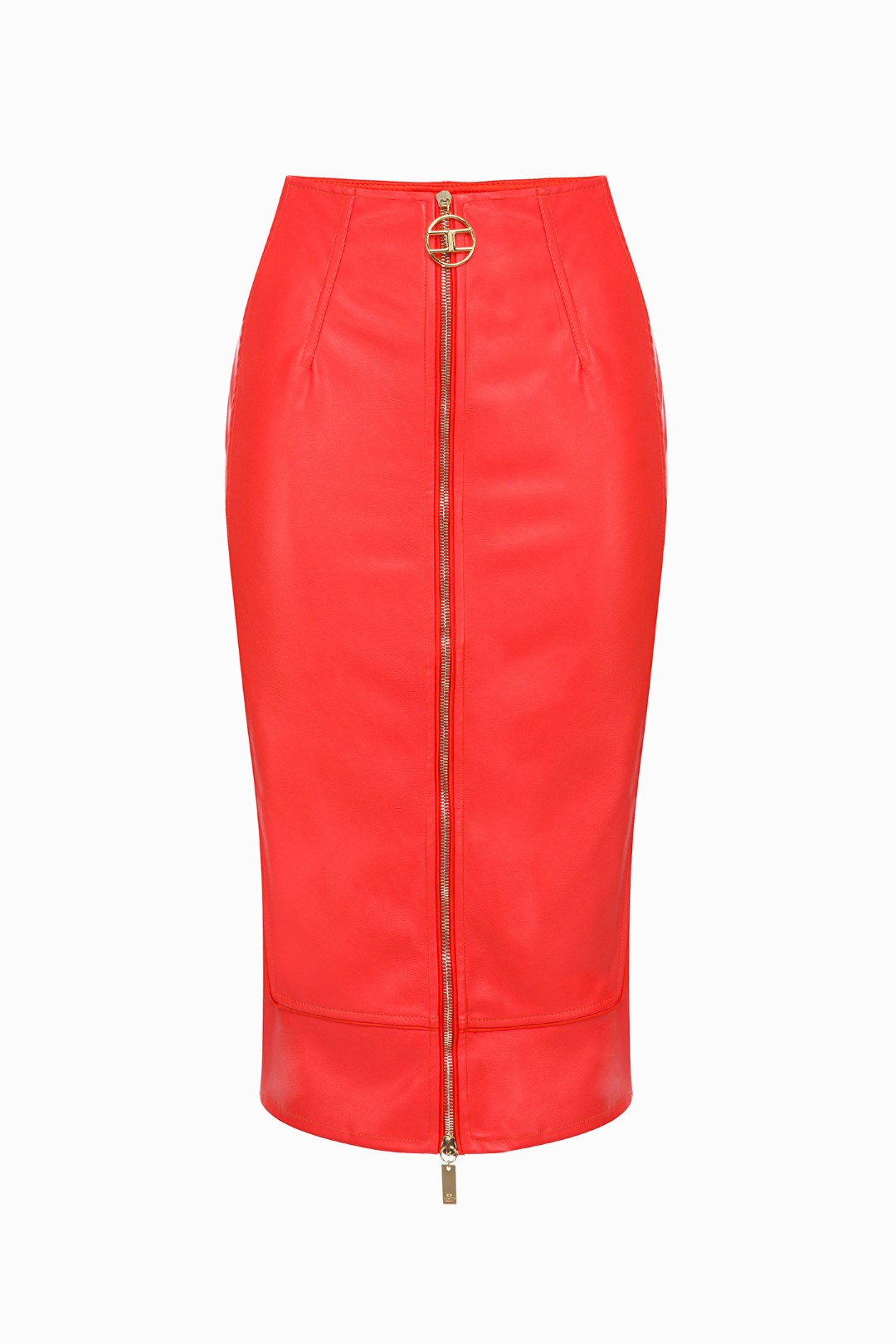 Artificial Leather Skirt with pencil dress silhouette, combined with a light gold zip along the entire front. High waist, knee length and slim fit.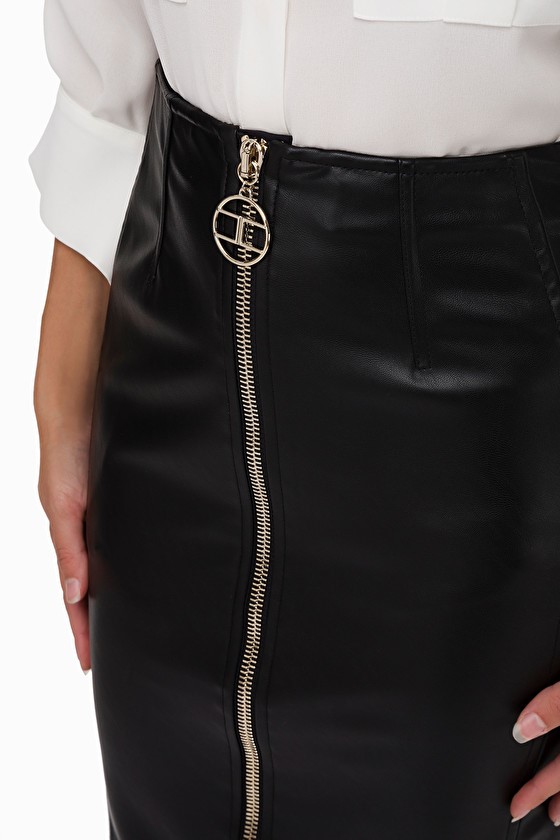 This skirt by Elisabetta Franchi is ultra-feminine and will add that special something extra to your daytime look because of its leather effect. Perfectly combined with blouses and pumps.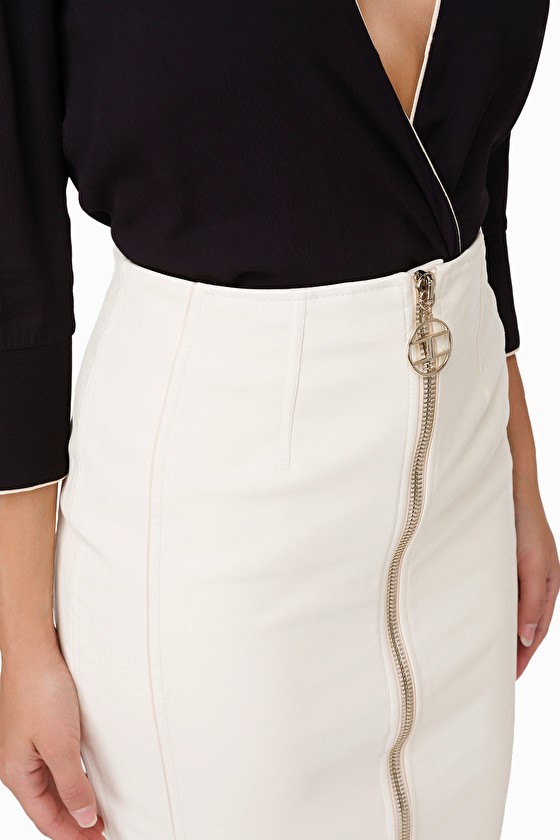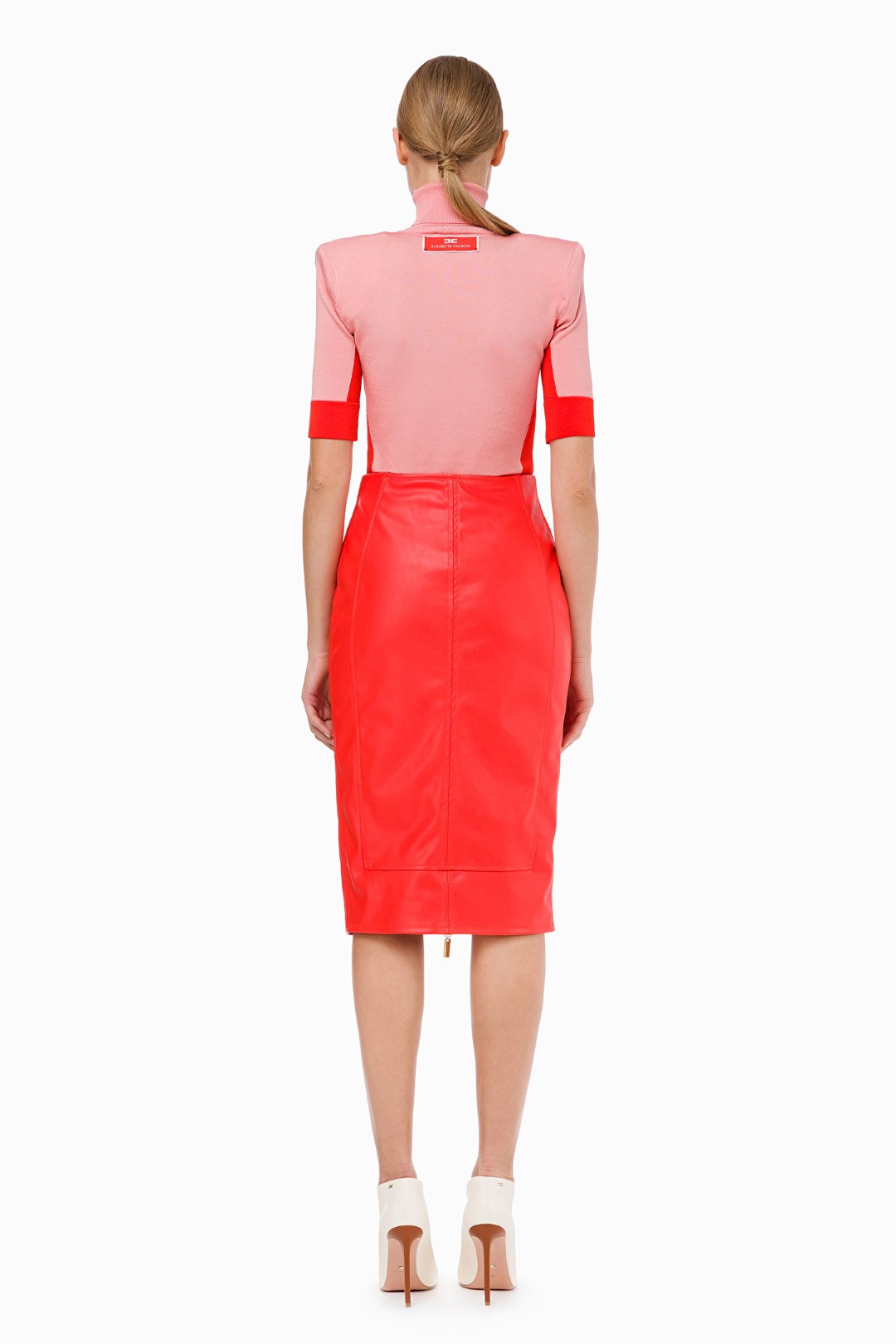 Comments (0)
No comments at this moment